Ark-ing back to the Mighty Ark
Come along between 11:00 – 3:00 on Saturday 03 September and meet our fantastic crew of volunteer curators who have delivered our new addition to our Heritage Gallery 'Alpha Omega'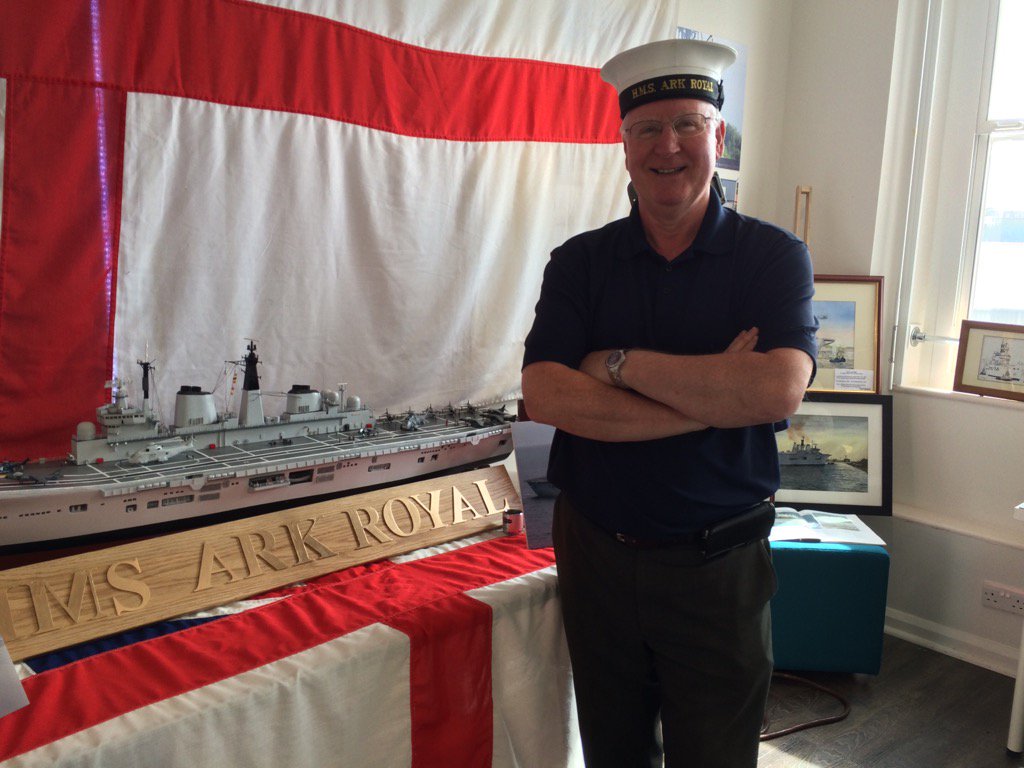 exhibition; 'Spotlight on HMS Ark Royal RHO7'
We will be joined by Ernie who made the splendid Ark Royal model, ex Swan Hunter employees who have donated Ark Royal objects, and ex Chief Warrant Officer George Bone (in full uniform) who served on the Ark Royal during its time in the Gulf War.  We will also be joined by members of the Swan Snappers, whom documented the ship's construction as well as its visits to the River Tyne.
If you have any special Ark Royal stories, or memorabilia then please get in touch, or come along next Saturday and share your memories.
We are open from 10:00 – 4:00  Admission is £2 per adult, under 16's and Network Members free.
contact pearl.saddington@oldlowlight.co.uk or phone 0191 257 4506 for further details.